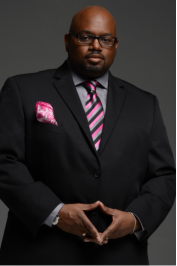 Photo Credit: Nathan Pearcy
The BlackLight was conceived by production designer
André Christopher Allen
in 1990. Founded as a theatrical lighting design firm, BlackLight began to provide technical service in audio, set design, and video production in 1992.
In 1993, BlackLight Productions evolved into a full-scale production services company, providing logistics management as well as technical support. In 2013, BlackLight opened a second location in Times Square with a primary focus on
producing live stage experiences
.
Now celebrating
"25 Years of Excellence"
, with an impressive technical and logistic support background for theater, concerts and tours, BlackLight continues to be an asset to the global entertainment community!
---
---
MISSION

---
CONSULTATIONS

BlackLight offers technical consultations on new structures and existing facilities looking to upgrade their systems or identify optimum working conditions. Clients include the Wolf Creek Amphitheater, Ferst Center for the Arts, Tri-Cities High School Magnet Department Theater, the Rialto Center for the Arts and the Southwest Arts Center.

As consultants, BlackLight gathers from years of Production and Facilities Management experience. Precision, detail and service are the calling card of a BlackLight Production.



"André Allen is one of the most dedicated collaborators I have had the pleasure to work with. His thorough working methods, attention to detail, and ability to produce projects on schedule and on budget are a welcome change in this industry."
Leslie Gordon
Director - Rialto Center

---
PRODUCTION SERVICES

The foundation of the company, BlackLight provides excellence in design and concept.

• Lighting Design / Programming
• Sound Design / Engineering
• Video Systems
• Set Design
• Technical Direction
• Venue & Production Management
• Logistics Supervision
• Event Planning

BlackLight's seasoned artists will captivate your audience with visually appealing concepts and dazzling effects.

---
From concept to stage; from script to screen, our consortium of skilled professionals bring years of experience to the table.
Allow BlackLight Productions to inspire or create your next event.
How may we serve you?